Don't let other Web Provider's high prices and fancy options deter you from establishing your web presence.

Foxstone has two special offers tailored to be easy on the pocketbook which can amount up to a 50% savings. With these offers, we:

Waive the website setup charge (motif/look&feel)
Set a fixed price for the page content.

Now, for only one-half the usual cost, you can have your personal or company website on-line and serving pages. But there's even more...

These special sites qualify for Foxstone's unique, Content Console. In other words, you as the website owner will have private pasword protected access to make changes to your website using a WYSIWYG editor. If you can use a word processor, you can update your website.

A great beginning.

This web offering is a perfect starting site for a small business, home office or personal website with a great mix of high end features in a cost saving package. Your website will be hosted on a server providing 99.9% availablity for you and your viewers. You get:

100MB of web and E-Mail storage
One POP3 E-mail Account
5 E-Mail Aliases
1GB Bandwidth Monthly

SH and FTP Access
Optional Content Console
5 Web Pages
Future Expandability

A Professional Entry Level

This web offering is perfect for a small to medium sized business that doesn't immediately need SSL (security for credit cards, etc.) or extensive database storage. Silver Sites can grow into Sales, Realty, or Custom as your requirements grow. Your website will be initially provided with:

250MB of web and E-Mail storage
25 POP3 E-mail Accounts
Unlimited E-Mail Aliases
5GB Bandwidth Monthly
On-line Web Statistics
Site Console

SH and FTP Access
Optional Content Console
10 Web Pages
Web Based E-Mail
Future Expandability
---

Sitemap
---
---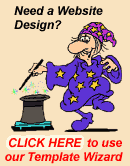 ---
---